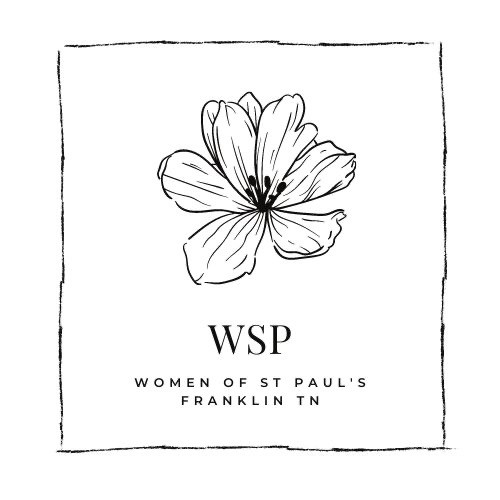 All women who attend St. Paul's are part of WSP and are welcome and encouraged to join us for our bi-monthly meetings – otherwise known as "Socials" – held in members' homes throughout the year. It's a great way to get to know each other.
We also host several events throughout the year – the English Tea in December, the HeArt and Soul Women's Retreat in the first quarter of the year, a pie sale held during the annual summer BBQ sponsored by the Men of St. Paul's (MoSP), WSP Bazaar and a Comfort & Joy Casserole Sale in the Fall. Funds raised are primarily directed at supporting historic preservation, mission work and scholarships for St. Paul's and our parishioners, as well as for community outreach.
Please contact Sarah Karpie at 585-506-7625 or mkarpie@gmail.com if you have questions or would like more information.
Women of St. Paul's Events
Pie Sale
WSP teams up with Men of St. Paul's to provide the homemade desserts to go with their great barbeque at the annual cookout in July.
This year we are baking Deep Dish Peach and Chocolate Fudge pies.
Sign up to bake a pie or pies on Sign Up Genius. Sign up to make as many pies as you are able.
WSP will provide the Deep Dish Pie Tins and Pie Boxes. You can pick them up at the church at your convenience starting Sunday, July 18. Please bake your pies on Friday, July 23, to ensure the freshest pies. Cool the pies completely, box them in the provided pie boxes and deliver to Founder's Hall Saturday, July 24 between 10:00 am and 1:00 pm.
Tested recipes will be available with the Pie Tins and Pie Boxes and are also available here.
For questions, email Susan Miller at designonpurpose@gmail.com or call 615-542-4887.
WSP Bazaar
The annual WSP Bazaar is a great place to shop for that one of a kind treasure as well as donate items that you no longer need.
Comfort & Joy Casserole Sale
The Comfort & Joy Casserole Sale features casseroles prepared with love by the Women of St. Paul's, frozen for convenience, and prepared with strict adherence to health guidelines. Not only are they a quick solution for family dinner, but they make great gifts for friends and are a blessing to those in need.
Last year's menu included: Baked Ziti, Classic Shepherd's Pie, Enchilada Casserole, Party Poppyseed Casserole and Timeless Tuna Noodle Casserole. Download the Comfort & Joy Cookbook here.
English Tea
The English Tea is a Christmas season tradition at St. Paul's. Scones, tarts, dainty sandwiches, fruit, tea and many other goodies are served on fine china with beautiful linens and festive centerpieces. It is a warm and wonderful time to enjoy time with friends.
The Tea is one of the largest annual fundraisers for the Women of St. Paul's. The money raised supports the church and community in multiple ways.
HeArt and Soul Women's Retreat
Mark your calendars! 2022 WSP heArt & Soul Retreat is Feb 25-27, 2022 at Camp McDowell, Nauvoo AL More details to follow. A bus will be provided (optional).
Upcoming Events
---
Pie Sale
July 23-24
Sign Up To Volunteer
---
Our next Social is Friday, Aug 6 at 6:00 p.m. at Susan Miller's house. Please bring something to share. WSP Board will meet at 5:00 pm before the social. Mark your calendar, further details in News From The Pew.
---
HeArt and Soul Women's Retreat
Feb 25-27, 2022
Camp McDowell, Nauvoo AL