Our Doors Are Always Open
Welcome to St. Paul's
Everyone — whoever you are and wherever you are on your spiritual journey — is welcome at St. Paul's Episcopal Church.
We are open and welcoming of all regardless of your age, health, education, ethnic or regional background, gender, sexual identity or orientation and no matter your religious or secular background.
Our doors are always open.
Eucharist
Morning Prayer and Compline
Week of Wonder – VBS
St. Paul's Week of Wonder is June 20-23, 9 AM – Noon! Children ages 3 to rising 4th graders are invited to participate in our wonder-filled version of Vacation Bible School. Children who are rising 5th graders and older are invited to be leaders and helpers.
You can register your child, or children, here: https://www.stpaulsfranklin.com/vbs/.
If you are interested in volunteering, sign up here:
https://www.stpaulsfranklin.com/vbs-volunteers.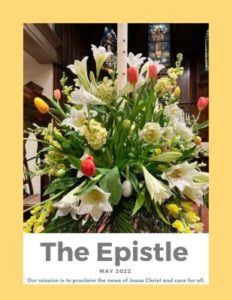 The Epistle
The Epistle is St. Paul's monthly newsletter, which is published the first of every month. Click on the cover to read the newest issue.
Look for News From The Pews in your email each week. If you are not receiving News From The Pews, send your email to us at communications@stpaulsfranklin.com.
Altar Flowers
If you would like to sign-up to memorialize, honor, celebrate or thank a special person(s) with altar flowers, please sign up for the date of your preference by visiting: