Children's Programs & Events
We offer many programs for children and families with small children. In addition to the opportunities listed below, there are several events throughout the year for the whole family.
We also have a Families with Children group. You can learn more about that group below.
We are always in need of adult volunteers, so if you are interested in helping out or if you have any questions, please contact:
Libby Sullivan
615-790-0527
libby@stpaulsfranklin.com
Godly Play
Godly Play is for preschoolers through 5th grade. We meet at the 10 AM formation hour in the Godly Play room across from Damascus. Children learn about Parables, Sacred Stories, and Liturgical Action to discover the depths of God, ourselves, one another, and the world around them.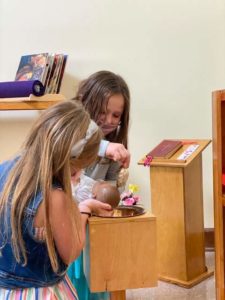 Children's Chapel
Children's Chapel takes place during the morning worship service. It is our time together to worship, write prayers, and learn about the lesson's of the day. Little ones up to 5th grade leave during the gospel hymn and return during the peace. During this time we learn about the lessons that are read during the service, talk about our lives, laugh through activities, and write our own prayers that are blessed during the Offertory.
Week of Wonder (WOW)
Week of Wonder is our summer VBS program. It is a week-long summer program for 3 year-olds through rising 4th graders  that combines learning, fun, and fellowship for participants and volunteers. The themes vary each year, and volunteers are essential to WOW success. Volunteers from rising 5th graders to adults are welcome and needed.
The dates for 2023 are June 19 – 22 (9 am – 12 noon). We will have a closing program and pot-luck dinner to cap off the whole week on Thursday evening. Everyone is invited!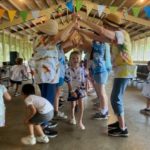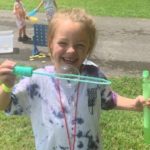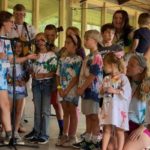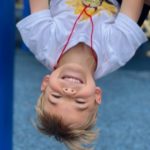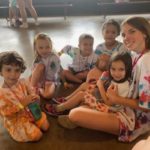 Families with Children
This is an exciting new group for families with children aged from birth through high school. We will have an event every month to connect families through social gatherings, volunteer opportunities, outdoor adventures, and more! All families are welcome – parents can choose which activities are best suited for their children and are invited to come with or without their children.
Mark your calendars for these upcoming St. Paul's Families Group events:
July 28: St. Paul's Families Group Kick-Off Event at Church 5:30-7:30
This is an opportunity for new and established families to connect and reconnect. Adults will gather for an icebreaker in the courtyard, have Tazikis for dinner, and it will be BYOB. There will be a $5 charge per person for dinner or $20 family maximum. Children will have pizza and activities in Otey Hall. The nursery will also be available.
August Parish Wide End of Summer Bayou Party.
September 29th: Men's BBQ Prep Party
We're going to encourage all the fellas to attend the night-before-the-BBQ cookout at the church. Holly Spain will host the women and children for dinner at her house.
October 25th: Fall Festival at church
October's Gathering for Good and Chili Cookoff
December 2nd: Christmas Parade Potluck lunch in Founder's Hall/Parade Watch Party on Main Street
Hot Chocolate Bar for Parade Watching, Bring a Toy for St. Luke's Community House Toy Drive
Nursery
The nursery is available on Sunday mornings from 8:30 until 12:15 to care for children ages 6 weeks through 5 years.