"Every generous act of giving, with every perfect gift, is from above…." James 1:17
Every pledge campaign begins with Gratitude, and that is how I want to begin my message to you this year. I am so inspired by your generosity—by the holy acts that you have accomplished this year, by the many acts of love and kindness, and the unseen work you have done in the service to God and our church home, St. Paul's. Thank you, I cannot say it enough.
Our annual stewardship campaign this year focuses on our gifts and how we acknowledge that every gift we have is a perfect gift from God. And it is through your gifts that make it possible for us to continue the work of God even in the midst of a global pandemic. Every day I am humbled by the presence of God in our parish, seen through you and your response to God's call.
Outreach – FrankTown
FrankTown works with impoverished children in Franklin.
"These are real children who are hungry, but because of your support, have food in their mouth…Those pledges you give and that contribution is more than just a basket. It's real people that God is calling you to love. The least of these." – Chris Barnhill
What does it mean to "love your neighbor?" Is a neighbor the person who lives next door or who sits next to us in church? Or is it the homeless person who approaches us on the street? Or a child with CASA, or a resident of Healing Housing? I believe it's all of these people.
A few Sundays ago, Fr. Rusty reminded us that giving to St. Paul's is one way to love our neighbors. He explained that the Great Commandment from Jesus in Mark 12: 29-31 may seem out of reach for us – a lot to ask of the average person. It's really not.
When we give to St. Paul's, we have the opportunity to demonstrate God's love to all of our neighbors wherever they may be, in the pews or in the wider world.
Remember – every gift is perfect If you haven't done so already, I encourage you to prayerfully consider pledging to St. Paul's and its ministries. And if you've already pledged, Thank You. – Beth Woodruff
Adam Dawkins, our amazing Seminarian, taught us that stewardship is God inviting us to a deeper sense of abundance. So, this week I prayerfully encourage you to think about our collective opportunity to give back to God a portion of what has so gracefully been given to us.
Adam also reminded us that any contribution we make is an act of love. That is pretty powerful. Every single dollar changes lives. Think about that. All of us at St. Paul's, through our contribution, are enriching our own spiritual journey. And, every contribution we make is having a huge impact on our church community, one another, and God. So please pledge if you can. – Bob Larson
Pastoral Care – Stephen Ministry
"I found the grief program to be phenomenal, as my minister was trained to know when I was ready for the next stage of grief…Your gifts to St. Paul's during stewardship have provided me as well as others to benefit from this outstanding ministry." – Margaret Brown
"Every gift is a perfect gift. Your gift to the church – while foremost a gift to God – is also a gift to your church community, your outer community, of course, with our emphasis on outreach, and to our leadership because it tells them what is possible for the church and outreach for the next year." – Julie Reinhardt
Families
"This church, this congregation, this parish thrives on love…I've been to small churches and big churches and this is a small church that acts like a big church." – Matt Muenzen
Still Doing Church
When the world shut down, St. Paul's ministries continued. We opened our doors virtually and provided online worship. We continued to help those in need in our community and served our parishioners. We were still "doing church."
Invitation To Give
We invite you to pledge this year to St. Paul's annual campaign, for your gifts are used for healing in the world. Additionally, as some of our congregation have been economically impacted this year, we invite you to consider giving a bit more to cover where others are unable to give. Your gift means something both to the mission of our church and for our parish's work in the world.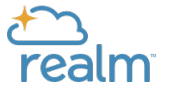 Go to Giving tab to make 2022 pledge.
Click the Pledge button and fill the form.
Pledge online now.
No account needed.