Honor the LORD with your possessions, and with the firstfruits of all your increase; so your barns will be filled with plenty, and your vats will overflow with new wine. Proverbs 3:9-10
Invitation To Give
We invite you to pledge this year to St. Paul's annual campaign, for your gifts are used for healing in the world. Your gift means something both to the mission of our church and for our parish's work in the world.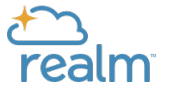 Go to Giving tab to make 2024 pledge.
Click the Pledge button and fill the form.
Pledge online by filling out form.
No account needed.