WITS (Women In Thursday Study or maybe Women In The South) meets on Thursday from 9:30-11:00 am in the Barnabas Center. We study books of the Bible and books of interest and engage in conversation and prayer. Anyone is welcome to join us. This group does not meet on the Thursdays that the Spring Street ministry happens — see the Spring Street page for a list of those dates.
Contact:
The Rev. Monna Mayhall
615- 790-0527, ext. 119
monna@stpaulsfranklin.com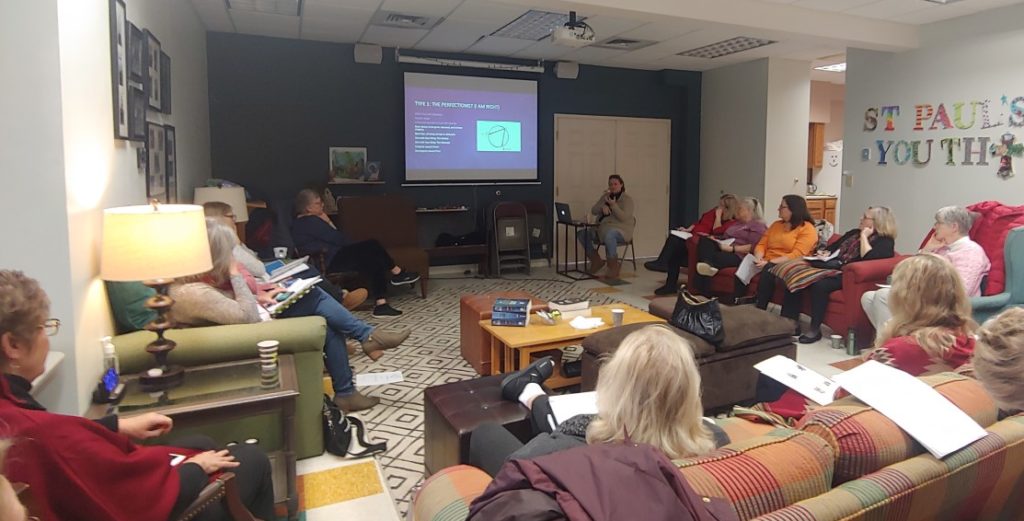 Upcoming Program: Beginning in March, we are starting a new study series based on "Short Stories of Jesus," by Amy-Jill Levine. For this study we will meet in Barnabas from 9:30-11:00 am on these Thursdays – Mar 5, 12, 19, Apr 2, 16, and 23. Come join us as we take a deeper look into six of Jesus' parables, and reflect on their meaning for us today. Each week will stand on its own, so come for any or all of the weeks. Somehow we always have coffee and something to nibble on! If you have any questions about WITS, please contact Monna Mayhall at monna@stpaulsfranklin.com or 615-790-0527.
Resources from last program- The Enneagram: coming soon!